Our Renovation Is Complete!
Come see our newly-renovated kennels and office area! Here are some photos to show you the improvements we have made:


The admitting desk has been moved to the right of the
door to be more convenient.






Opposite the desk is a welcoming area with a marble-topped console table...


Fresh paint and new doors and cabinets have modernized the look of the kennel office. Swinging doors lead to the kennel area.
Cats may not appreciate beauty, but their owners will, and the flat-screen TV showing a continuous loop film to entertain their feline companions.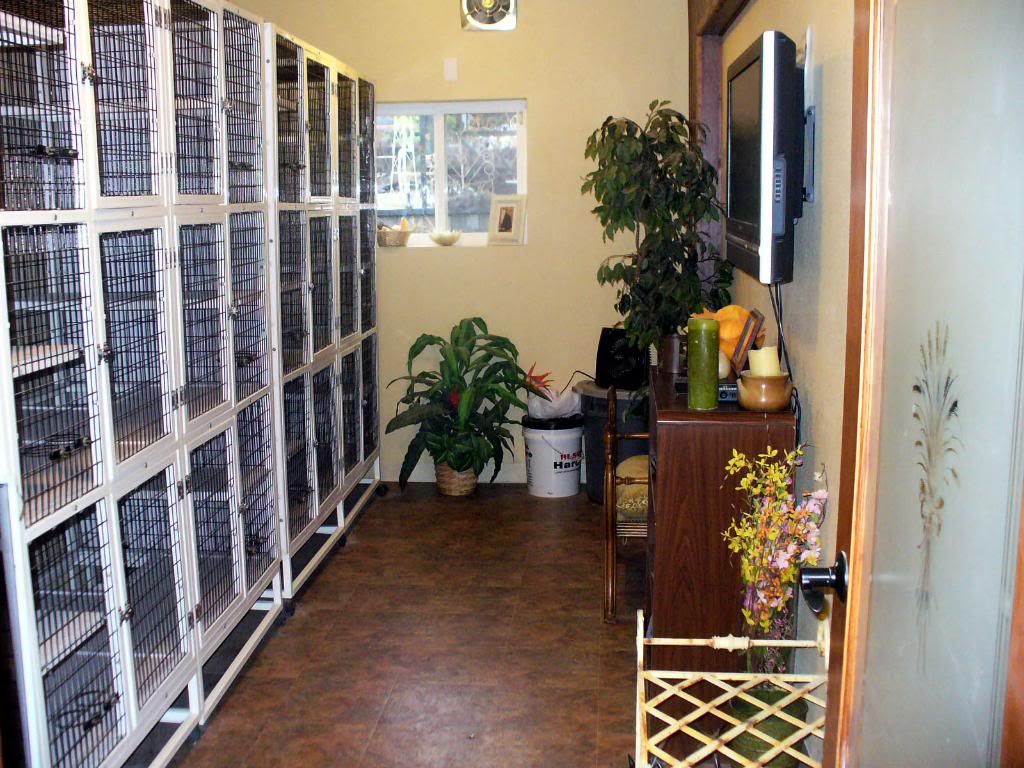 The storage area has been updated and organized.
The dog bathing area has been totally refurbished with a new, walk-in dog bath, washer and dryer, and tile walls and flooring.
The hall leading to the indoor/outdoor dog kennels has been freshened with a coat of paint. The doors have been enlivened with a dog's paw print.
The interior of the kennels has also been given a clean new look with a modern paint scheme.
Come by and take a tour of our renovated facilities, and be sure to shop in our new gift shop. There are many attractive and unique items suitable to grace your home or to be an innovative and thoughtful present for a friend, loved one, or business associate.
We look forward to seeing you soon, and giving your pet the attentive care that he or she needs while away from you.